Endodontic Emergency Treatment
While dental emergencies can occur for any number of reasons, endodontic emergencies are those that affect the internal structures of the tooth. Often times, patients experiencing sudden and severe tooth pain are referred to an endodontist for emergency endodontic care. Endodontic emergency treatment can usually relieve sudden tooth pain almost as quickly as it started. So possible endodontic emergencies can include: 
Cracked teeth

Infected teeth

Inflamed or infected bone tissue
Did You Know?

Endodontists are specialists in dental pain and are able to more accurately diagnose the cause of pain and treat it accordingly. They are also able to provide proper anesthetics for patients who may have previously struggled with getting or staying numb during dental treatments. Because of this, endodontic treatment is rarely painful. 
Frequently Asked Questions: 
Am I having an endodontic emergency?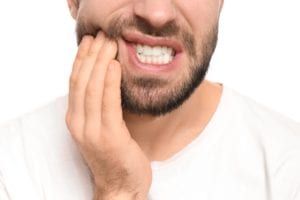 You may be having an endodontic emergency if you are experiencing any of the above conditions or if you are experiencing sudden and/or severe tooth pain that is continuing to get worse. Immediate endodontic treatment will alleviate any discomfort you are feeling and it may also be able to save your tooth. If you believe you are having an endodontic emergency, call Raleigh Endodontics and we will fit you into our schedule for immediate emergency endodontic care. 
What happens during an emergency endodontic appointment?
Raleigh Endodontics sets aside time each day to address possible endodontic emergencies. Because of this, if you are experiencing an endodontic emergency, you can call our office and expect to get a same-day appointment. We understand that some endodontic emergencies can be uncomfortable, so we do our best to get you in as soon as possible. 
While you are waiting for your appointment, we recommend using a cold compress to reduce any discomfort you may be feeling. If you must take painkillers, we advise against ibuprofen or aspirin because they can cause excess bleeding. Instead, we recommend taking acetaminophen (Tylenol). 
Once you arrive at our office, we will asses the situation and present you with a treatment plan. Your specific treatment plan will vary depending on the type and severity of your endodontic emergency, however the most common endodontic emergency treatment is an emergency root canal. No matter what the treatment plan, you will be made comfortable with dental anesthetics. In some cases, dental sedation may also be used. 
Can I prevent or avoid future endodontic emergencies?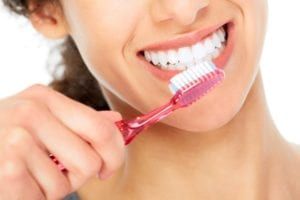 Most endodontic emergencies can be prevented. The first step to preventing endodontic emergencies is to see your dentist at least once every six months for regular dental checkups and professional teeth cleanings. You will also want to practice good oral hygiene habits such as brushing twice a day with a fluoridated toothpaste and flossing once a day. 
Additionally, you will want to avoid excessively hard foods that can risk cracking or chipping your teeth. You should also avoid damaging behaviors such as nail biting, chewing ice or pens, and using your teeth as an opener. Finally, if you have a dental restoration, it is important to take care of the restoration to avoid the need for retreatment. 
For the latest in endodontic treatment, schedule a consultation with Dr. Dalzell of Raleigh Endodontics today!